Over At the Bar, Ankh posted a writing challenge titled "Midnight to 4 a.m." We have to use the following characters: Bianca Lawson, Sujata Day, Michelle Krusiec & Jana Mashonee. I added another actress to round out the cast: Chrystee Pharris. We must churn out a possible TV screenplay idea using the following construct:
1) What are their names?
2) What are their individual backstories?
3) How did they meet?
4) Why are they friends?
5) Do they live together or apart? Why?
6) Where is their story set?
7) What's their genre?
8) What would be the plot of the very first ep?
9) What would be the theme of the first season?
10.) How did each lady end up living in the apartment house?
I accepted. Here is my submission.
____________________________
Show Title: "Nightingales." It's on HBO; in the 8:00 slot. Takes place in Atlanta, Georgia; in Atlantic Station. It's c

ontemporary, with a dash of horror and a pinch of supernatural.
Cast:
Jocasta Da

llas
Bianca Lawson is Jocasta "Jo" Dallas.

Jo is 27; likes to drink, smoke, party and fight. Jo is happily single and has intense random encounters with both men and women. She's a gothic bartender and works nights at a club. Jo is a member of MENSA and randomly sits for standardized exams just to find the mistakes, but does not allow her superlative smarts to go to her head. She was raised by her father after her mother died, and she writes fluffy poetry and pens romance novels under the pseudonym of Eden McIntyre. Jo rides a motorcycle; a Ducati.
Line: "Hey asshole! Would you like a punch in the face with your Mojito?"
Neveyah Austin-Malone
Jana Mashonee is Neveyah Austin-Malone.

Neveyah is also 27.

She writes music, plays piano and sings. She's also an exotic dancer at the club where Jo works. Her stage name is "Sugar Fantasy." Neveyah is an heiress; but she's got issues with her mother and stepfather that she has little interest in resolving. Neveyah was once engaged, but now exclusively and deliberately dates men who are in relationships with other women and she collects dolphin-themed accessories, knick-knacks and gifts.

Jo and Neveyah are roommates because they've known each other for years; they met in high school. Neveyah's friendship with Jo started out as another rebellious act, but they found that they have a lot in common and they've been besties ever since. Neveyah drives a black Camaro.
Line: "Baby, Sugar will give you diabetes. Get your insulin."
Cressida Brinton
Michelle Krusiec is Cressida Janelle Brinton. She goes by Cress.
Cressida is a 26-year old arrogant former model and homecoming queen. She's got several sugar daddies and dreams of nothing more than being taken care of and maintaining her looks and lifestyle. Cress is very smart with a head for business but she plays the role that's expected of her by her beaus to ensure that she gets the life she wants. She is a kept woman, and she ends up in Atlantic Station because she convinced one of her lovers who owns some property there to give her an apartment in the same building as the other girls. Michelle drives a S65 AMG Mercedes, a gift from one of her lovers.
Line: *waves hand over face and body* "Sweetheart, all of
this
costs."
Elysie Blake
Sujata Day is Elysie "Lee-Lee" Blake. Lee-Lee is a 24-year old graduate student working on a master's degree in literature. She is the middle child with an older, perfect sister and a younger brother and her parents have her on a tight budget. Lee-Lee works very hard to make good grades and is jealous (sometimes vocally so) of Jo's brilliance. She has a tentative boyfriend that her mother dreams of her marrying, but Lee-Lee isn't so sure she wants the life her parents want for her. Because she's on a budget, Lee-Lee has to ride the bus if she doesn't get a ride from her roommate.
Line: "I'm so tired of being compared to that prissy bitch or that little punk brat!"
Monica Tierney
Chrystee Pharris is Monica Tierney.
Monica is Lee-Lee's roommate and a second-year law student. She and her brother were raised by her mother and had to struggle. As a result, Monica has worked since she was sixteen and cannot abide laziness or missed opportunities. She has a cynical nature. She likes Lee-Lee, but sometimes cannot handle her family issues. She has a part-time job at a local convenience store and drives a beat-up Honda Accord. Monica likes to read books by Eden McIntyre during her down time.
Lee-Lee and Monica are friends because Monica's mother works for Lee-Lee's father, and Lee-Lee convinced her parents that it would be a good idea for her to move out of the house to be closer to the university.
Line: "Oh no, not the kid...You ain't gettin' me!"
Atlantic Station: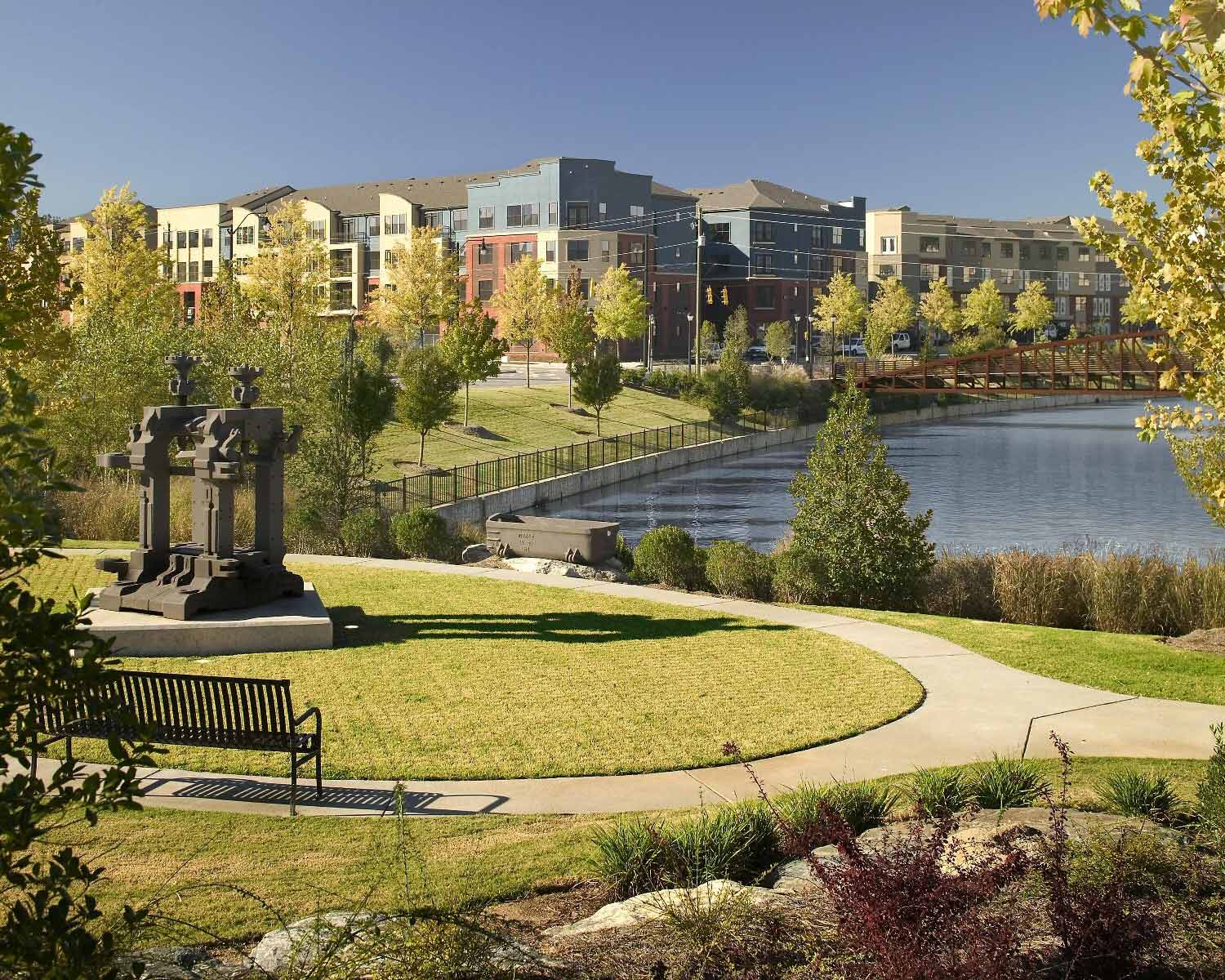 These women met because they live on the same floor.

Jo and Neveyah are best friends. Lee-Lee and Monica are friends. Cress is an acquaintance. Due to the issues of their shared floor, they form an alliance in order to find out what's happened.
What would be the plot of the very first ep?
A crash introduction into their lives; when Cressida noisily moves into an apartment recently vacated due to the untimely death of the previous occupant; the other ladies did not know said occupant.
What would be the theme of the first season?
Getting to know each lady and figuring out what happened to the previous occupant in Cressida's apartment; it's haunted.
How did each lady end up living in the apartment house?
Jo & Neveyah moved in together after Neveyah's engagement abruptly ended. Monica let Lee-Lee move in with her to save money on rent and utilities. Cressida likes the apartment building and surrounding community .