#6: The Gold Experience
In 1995, The Gold Experience dropped.

The album is a blend of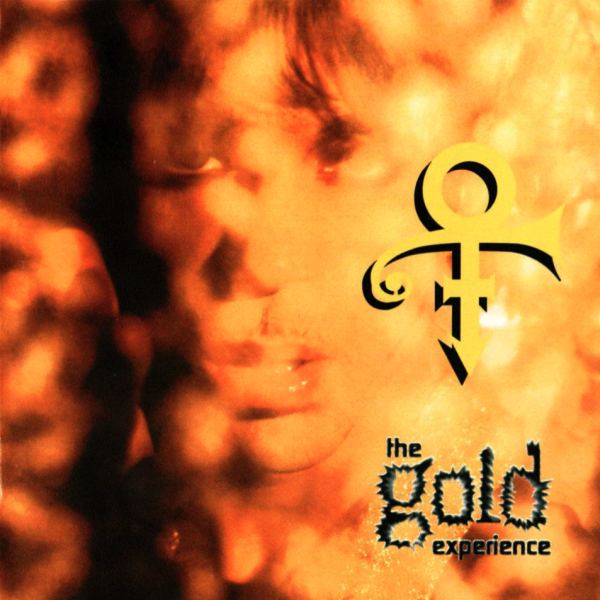 funk and rock and was arranged as a set of "experiences." Each song began with a female computer-voice intro informing listeners which experience they were accessing. Prince was still going by the love symbol at that time due to his dispute with Warner Brothers.

TGE snuck up on me because 1995 was a stressful year and a great many things occupied my mind, music being one of the least.

But it is a solid album and I learned to appreciate it later on.

Favorite cuts include "The Most Beautiful Girl in the World," "Shhh!," "I Hate U," "We March," "Endorphinmachine," and "Shy."
The radio station I listened to the most played "I Hate U" every morning at 6:30 and that damn song goes hard.

Prince is pissed because his lover cheated on him and the passion at which he sings is at a fever pitch I am happy to say I am unfamiliar with.

Needless to say, I love "I Hate U."
Did u do to your other man/the same things that u did to me?
Right now I hate u so much I wanna make love/until you see
That it's killing me baby/to be without u
And this wonderful little nugget:
I'm gonna cover your ass with this sheet
I want you to pump your hips like you used to
And baby you better stay on the beat
Listen to it if you haven't before.

"I Hate U" is probably the best song on TGE.
"The Most Beautiful Girl in the World" is a beautiful little jam that makes you warm and fuzzy inside.

It's a song I sang to my niece when she was a baby and as such, it's a song I equate with little girls.

As far as I'm concerned, Prince wrote that for somebody's daughter.

To me, it's not meant for adult women, but again that's me.
"We March" is meant to be an anthem.

Don't believe me?

Read:
If this is the same land my ancestors fought 2 liberate
How come I can't buy a piece of it even if my credit's straight?
We ain't got no time for excuses/the promised land belongs 2 us all
We can march in peace but U best watch your back if another leader falls
Considering the outright murder of black folks by cops throughout the country, the above is still relevant even though TGE dropped 21 years ago.
Prince wrote "Shhh!" and loaned it to Tevin Campbell.

Campbell (remember him?) did an okay job with the cut, and I mean that to say I never changed the channel when his version came on, but it didn't really move me.

Then at some point, Prince took the song back and re-recorded it, putting a level of stank on it that Campbell was incapable of doing.

When I heard Prince's version, I had a come-to-Jesus moment. Go right now and experience it for yourself if you have not, then report back and share your feelings.
Sorry, Tevin.

Prince's version stomped all over your weak little shit.
"Endorphinmachine" is a fun and funky cut that opens up hard and doesn't let up.

When I listen to it, it feels like I'm at a concert.

I wave my hands, I stomp my feet and I sing the parts I know.

Matter of fact, I'm gonna play it in my car in a few minutes.

It's simply too much of a fun track.

Love it!
"Shy" is a simple tune that sounds a bit different from the other tracks on The Gold Experience.

It's a guitar-laden sexy jam.

Prince's voice is low and mellow, and it works on a few levels.

I always feel the need to go stroll when I hear "Shy."

Why, I cannot say, but such is the power of The Purple One.
*sigh*
*sniff*
I still can't believe Prince is dead.
The Gold Experience peaked at #6 on Billboard.